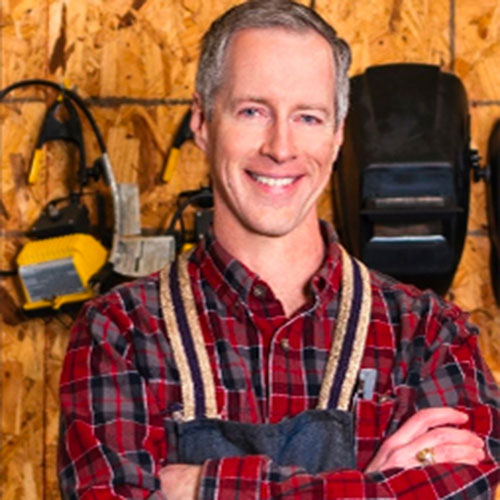 December 4, 2019
Movement at Work - An Exploration of New Standards, Developments and Trends
show more
show less
Ergonomics is a fundamental part of truly empathetic workplace design and we would like to invite you to join OMChats, along with Mark E. Benden, Ph.D., CPE of Texas A&S University for this 1-hour webinar, as he explores the current landscape for encouraging, sustaining and measuring Movement at Work.
Dr. Benden is particularly interested in producing processes, tools and devices to decrease injury and illness risk. His accomplishments include 22 U.S. Patents and multiple patent-pending inventions, various books, articles and speaking engagements, and currently, a stint as the Executive Director of the Texas A&M Ergo Center and Department Chair for the Environmental & Occupational Health Department within the School of Public Health.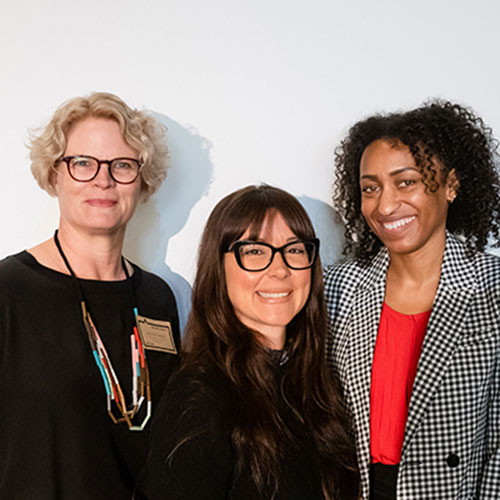 October 11, 2019
The Launch of OMChats - How Empathy Creates Extraordinary Experiences
Speakers: Adaeze Cadet, Julie Smith-Clementi, Sarah Barnard
show more
show less
Quick look at this OMchat
Listen or watch the full OMchat
How Empathy Creates Extraordinary Experiences explores the role of empathy in the design of space and products. OM was joined by architects, interior designers, and product designers from leading firms, including Adaeze Cadet, Vice President at HKS; Julie Smith-Clementi of the newly formed Smith-Clementi; and Sarah Barnard, principal of Sarah Barnard Design.
The presentations utilized case studies, anecdotes, and visuals that support theories of how we understand the nature of place and the people and communities affected by design interventions; approaches to the design process and accountability; and creating an expanded practice of universal design to include mental, physical, and emotional wellbeing.
Speakers:
Julie Smith-Clementi, AIA, IDSA
product designer and architect, Smith-Clementi
Julie Smith-Clementi opened the conversation by sharing thoughts about her practice, including visual and textual diagrams that illustrate how she defines the design process. Julie segued into some concrete examples, beginning with how working on a child care center prompted deep thinking about how one could design for an audience that cannot read or write. Her findings proved relevant to a host of subsequent challenges, each in some way influenced by the awareness that an audience encompasses a breadth of needs, abilities, and preferences that are distinct from the designer's and possibly distinct within a specific context. For Smith-Clementi, empathy is a critical starting point for every project.
Adaeze Cadet, Vice President, HKS
AIA, LEED BDC*
Adaeze Cadet followed with notes on understanding the nature of place. Her practice, as expressed through HKS's Responsible Design process, focuses on developing awareness of the systems already at play in the places her projects are nested within. This awareness stems from learning about the people and communities affected by her architectural interventions, then using that understanding to define project goals that enhance the human experience.
Sarah Barnard
Sarah Barnard Design, WELL + LEED
Sarah Barnard took an interiors-oriented approach, offering a how-to on creating inclusive environments for highly sensitive people. Her tenets include a reminder that our job as designers and advocates of good design is to consider the intersections and overlaps of all people, and to create spaces that meet the highest possible need across categories. She challenges herself to consider how she can combine elements of known design strategies to create an expanded practice of universal design that includes mental, physical, and emotional wellbeing. Sarah's hope is that we practice a state of mindfulness in creating varied experiences and environments that allow for personal choice, and work cross-discipline and cross-ability to design with empathy, making all built environments inclusive, restorative spaces.
LEARNINGS
During a moderated question-and-answer session, OM asked the assembled architect-designers how they explained the burgeoning interest in empathy as a design tenet, how they imagine the practice evolving, and what challenges they face bringing empathy into play in project solutions. While all agreed that the interest in empathy is a natural offspring of seismic rumblings in the culture at large, challenges abound – foremost among them being budget, of course, as well as awareness bias. Awareness bias was explained as the habit of seeing only what you need to look for, explaining how it is, for example, that an overhead walkway could be designed with a glass floor. These misses can be so obvious as to leave us shaking our heads, but they also serve to remind us that we are all biased in our own ways. The practice of empathy then, is the invitation to consciously and thoughtfully consider experience, space, and object through the eyes of others. In a closing remark, the audience was offered an impassioned reminder that, "When you have a seat at the table, speak up. You're there for a reason – use it. Be a champion for empathy."